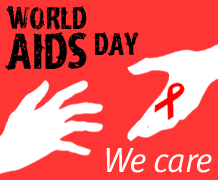 Eden Fantasys is doing something really cool, this week.  They're promoting AIDS awareness and World AIDS Day (which is today, by the way) for a whole week on SexIs and Eden Cafe.
And if they get a thousand hashtags on Twitter, they're donating a thousand dollars to the AIDS Service Center in New York City.
I'll even make it easy for you.  I'll write out something for you to copy and paste into the tweeting application of your choice.  Here ya go:
1000 hashtags = $1000 donated to the AIDS Service Center in NYC by @EdenFantasys! #Eden1K4AIDS (RT Please!!!)
See? Now you don't have an excuse not to.  Get tweeting!